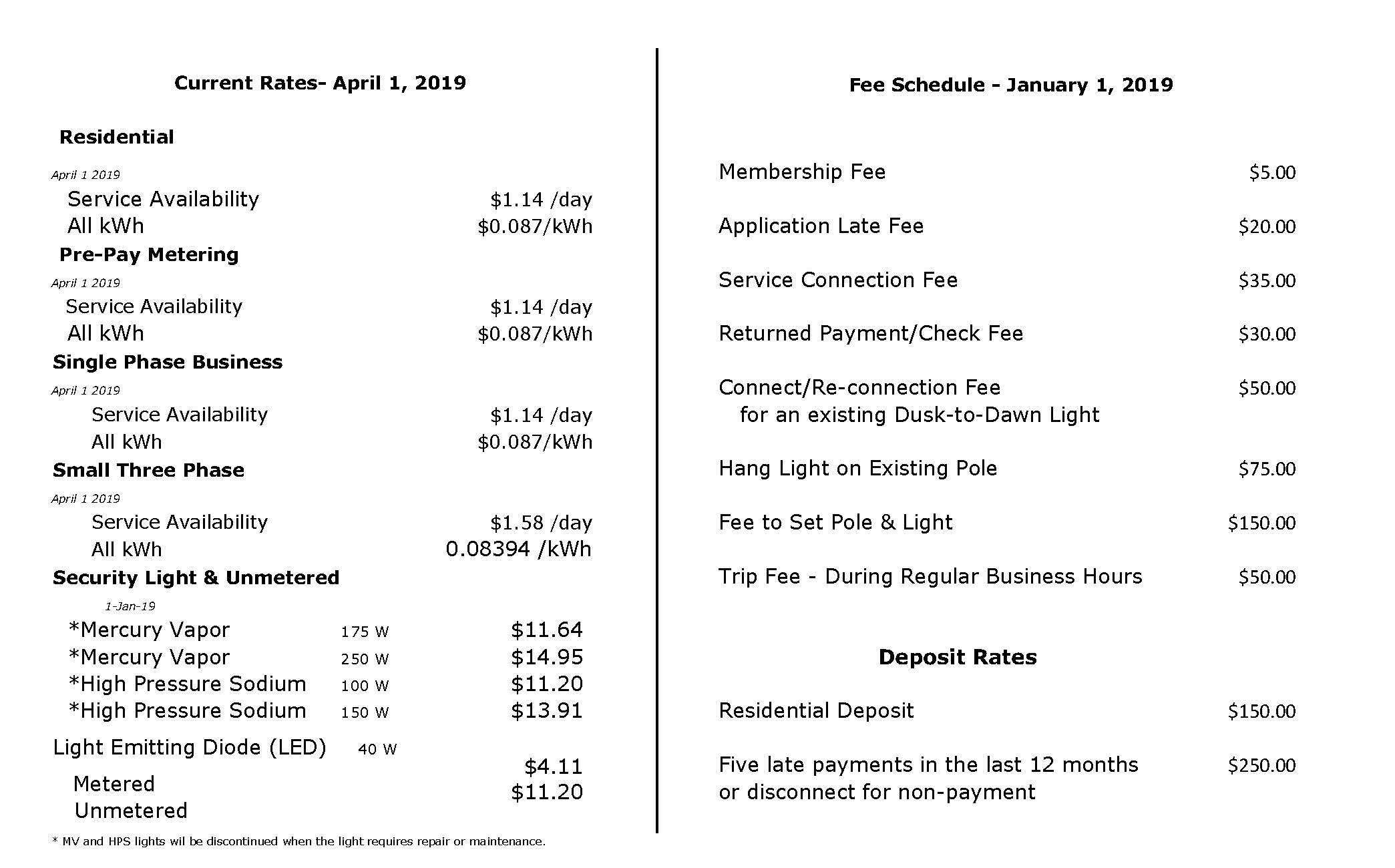 *Larger 3 phase services will be billed according to IECA rate schedules.  Contact our Engineering Department for more information 866-621-3679.
For commercial deposit rates please contact our Member Accounts department.
Service Availability
The service availability charge is a flat fee designed to recover a portion of the cost of delivering electricity to all members.  This charge is reflective of the investment in poles, wires, transformers and equipment that it takes to provide you with electric service.  It also supports fleet, facility and customer service functions, such as line maintenance, right-of-way clearing and general administrative responsibilities.